Plumeria Security Blanket
Regular price
Sale price
$13.00
Unit price
per
Regular price
Sale price
$13.00
Unit price
per
Sale
Sold out
Bring a bit of aloha with you wherever you go with our Hawaiian baby blankets. Our security blankets are like a mini version of our swaddles and are perfect for portable snuggles. Just the right size for baby to hold on his or her own, bringing their comforting blankie with them whenever they need (or want) it most.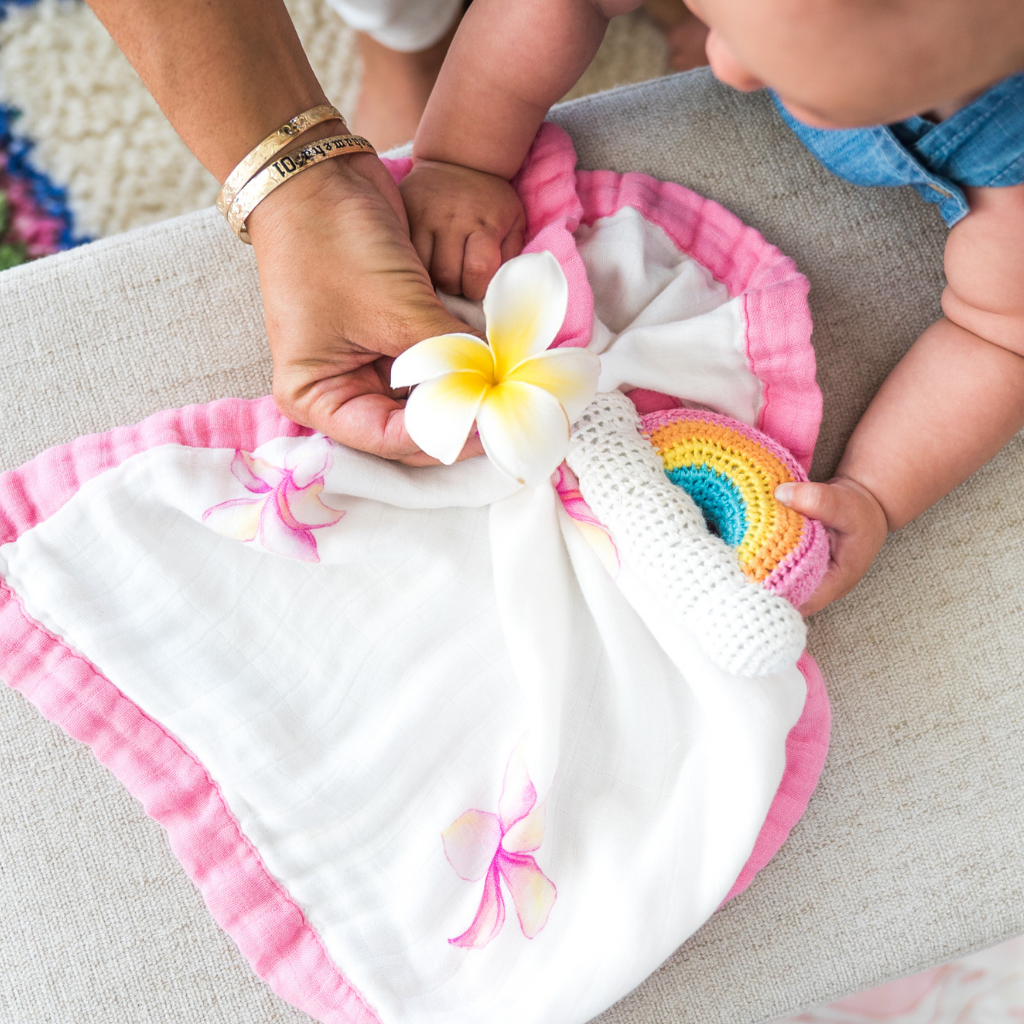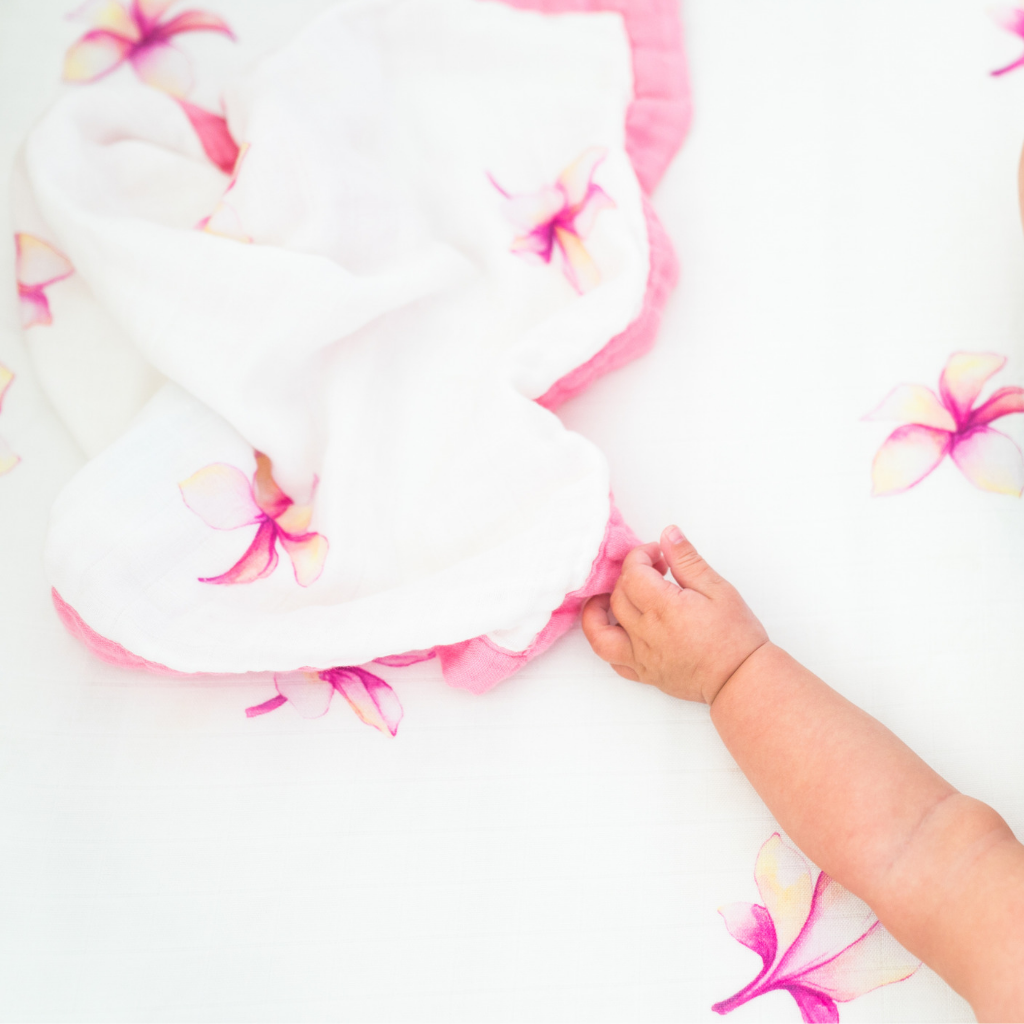 The vivid watercolors from local artist Lauren Roth's canvas
come to Coco Moon in this artful rendition of the iconic island flower. Lauren's art takes nature's beauty and cranks it up a notch, bringing Hawai'i to life in an even more vibrant way. Her work feels like walking into a lush backyard garden erupting with colors made brighter by her imagination.
Fabric: 70% Viscose from Bamboo, 30% Cotton
Size: 16" x 16"
Care: In order to maintain the quality of our fabric and prevent pilling and/or snagging, separate from other materials such as towels and hardware, like zippers or velcro, during the wash and dry process. Machine wash cold (without bleach), tumble dry on low heat.
The favorite blankie of 1000's of babies worldwide
A portion of profits donated to Hawaiʻi non-profits
Authentic and original island designs
"Best security blanket"
My daughter absolutely loves her "loveys!" We have about 15 of them that we have on constant rotation. She always have to have one with her. They are so soft, durable and just the right size. I will be purchasing more I'm sure!! Highly recommend!
- Melissa
It's our kuleana, or responsibility, to take care of our environment and our community.
We're proud to donate a portion of all proceeds to Hawai'i based non-profits doing powerful work for our environment and our children. We are also committed to doing our part by packaging our items in fully biodegradable cassava starch bags wherever possible
You may also like
Other pieces you may love
#cocomoonhawaii
We love our Coco Moon babies to the mahina and back!
Tag us so that we can share in the joy of watching them grow.