Plumeria Muslin Swaddle Blanket
Regular price
Sale price
$26.00
Unit price
per
Regular price
Sale price
$26.00
Unit price
per
Sale
Sold out
Extend the warmth and comfort of a hug with a heavenly Coco Moon Hawai'i muslin swaddle blanket that's buttery soft and gentle on baby's sensitive skin.
You'll love having these large, versatile muslin swaddle blankets close at hand to use as a nursing cover, stroller blanket, burp cloth, lovie, swaddle—the list goes on!

Coco Moon muslin swaddle blankets are truly one of a kind.

Made with 2 layers of the softest muslin, and featuring exclusive prints designed in collaboration with well-known artists, our swaddles are created to be beautiful, gentle, long-lasting and functional. 
Not sure how to swaddle? Follow our simple 'how to swaddle' instructions. Baby will instantly feel safe, and secure and sleep soundly in the comfort of our soft muslin cocoons.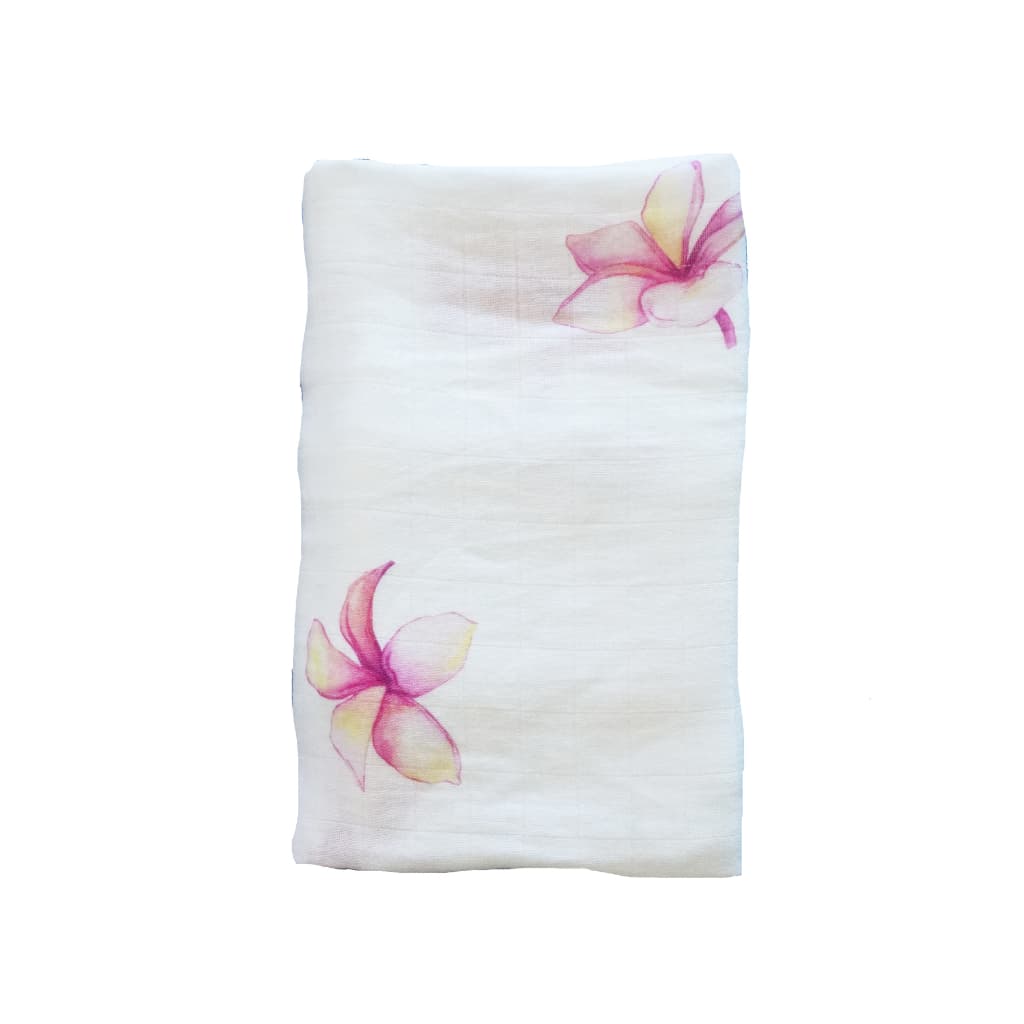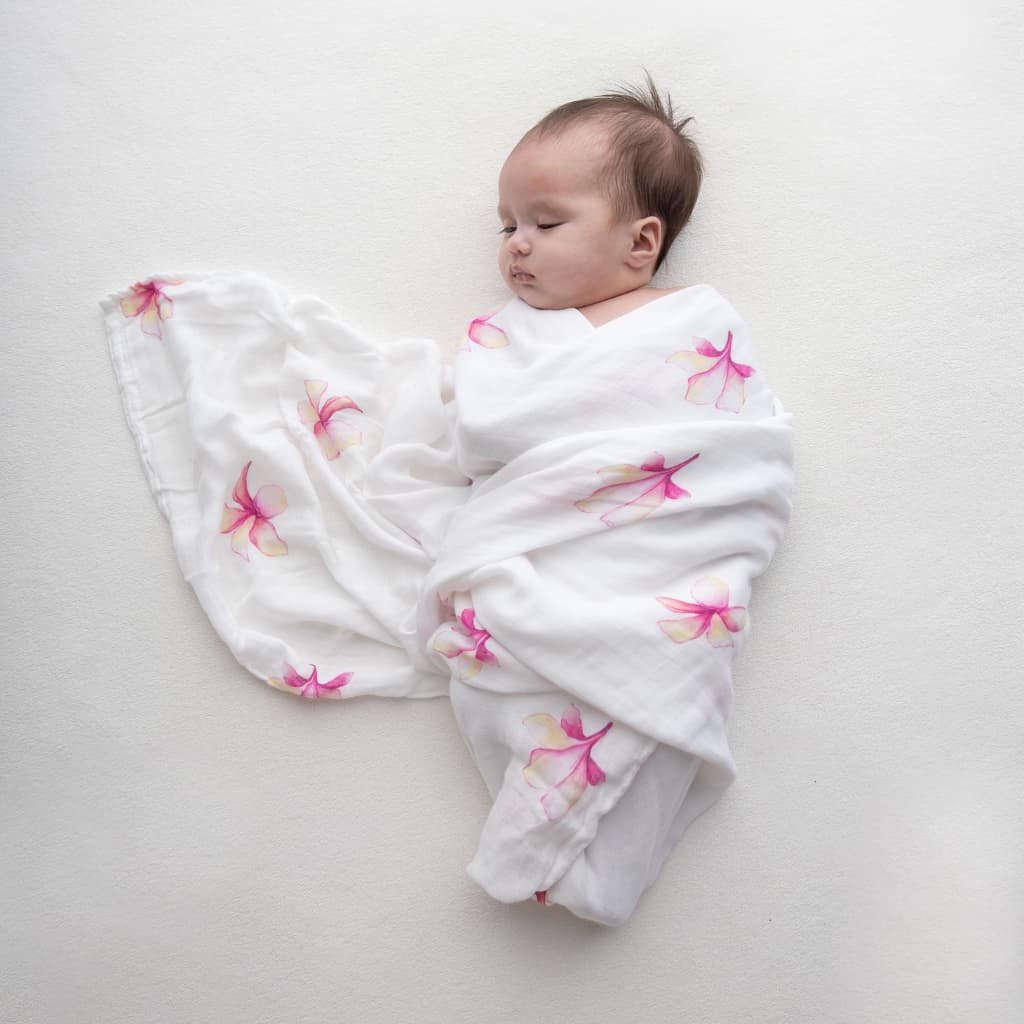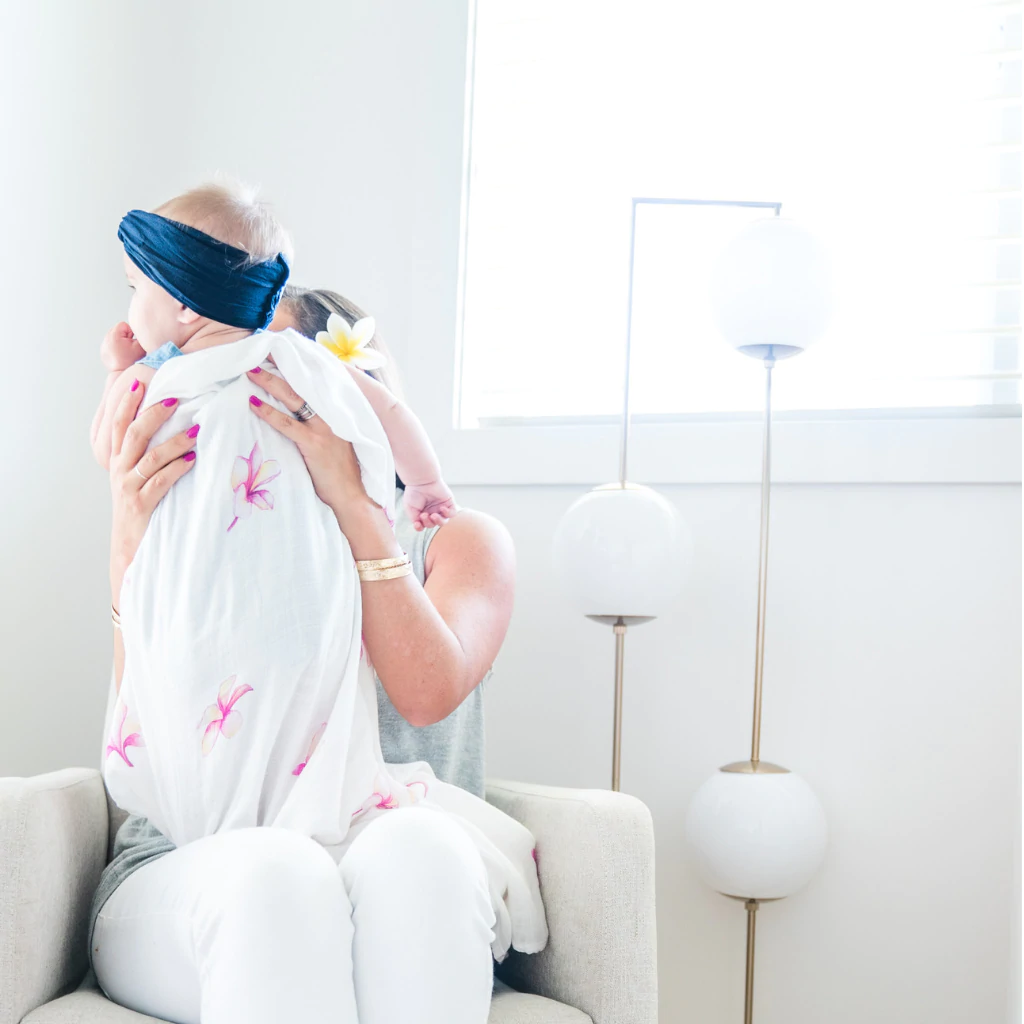 The vivid watercolors from local artist Lauren Roth's canvas
come to Coco Moon in this artful rendition of the iconic island flower. Lauren's art takes nature's beauty and cranks it up a notch, bringing Hawai'i to life in an even more vibrant way. Her work feels like walking into a lush backyard garden erupting with colors made brighter by her imagination.
Fabric: 70% Viscose from Bamboo, 30% Cotton
Size: 47" x 47"
Care:In order to maintain the quality of our fabric and prevent pilling and/or snagging, separate from other materials such as towels and hardware, like zippers or velcro, during the wash and dry process. Machine wash cold (without bleach), tumble dry on low heat.
The favorite blankie of 1000's of babies worldwide
A portion of profits donated to Hawaiʻi non-profits
Authentic and original island designs
It's our kuleana, or responsibility, to take care of our environment and our community.
We're proud to donate a portion of all proceeds to Hawai'i based non-profits doing powerful work for our environment and our children. We are also committed to doing our part by packaging our items in fully biodegradable cassava starch bags wherever possible
You may also like
Other pieces you may love
#cocomoonhawaii
We love our Coco Moon babies to the mahina and back!
Tag us so that we can share in the joy of watching them grow.