Pot O' Aloha Bamboo Onesie
Regular price
Sale price
$23.00
Unit price
per
Regular price
Sale price
$23.00
Unit price
per
Sale
Sold out
Whether your little one is on the move or nestled up against you, our baby onesies feel like a nurturing hug. With fabric that's both silky-smooth and stretchy, they're easy to get on, take off, and even easier to love—helping you create beautiful memories with your 'ohana.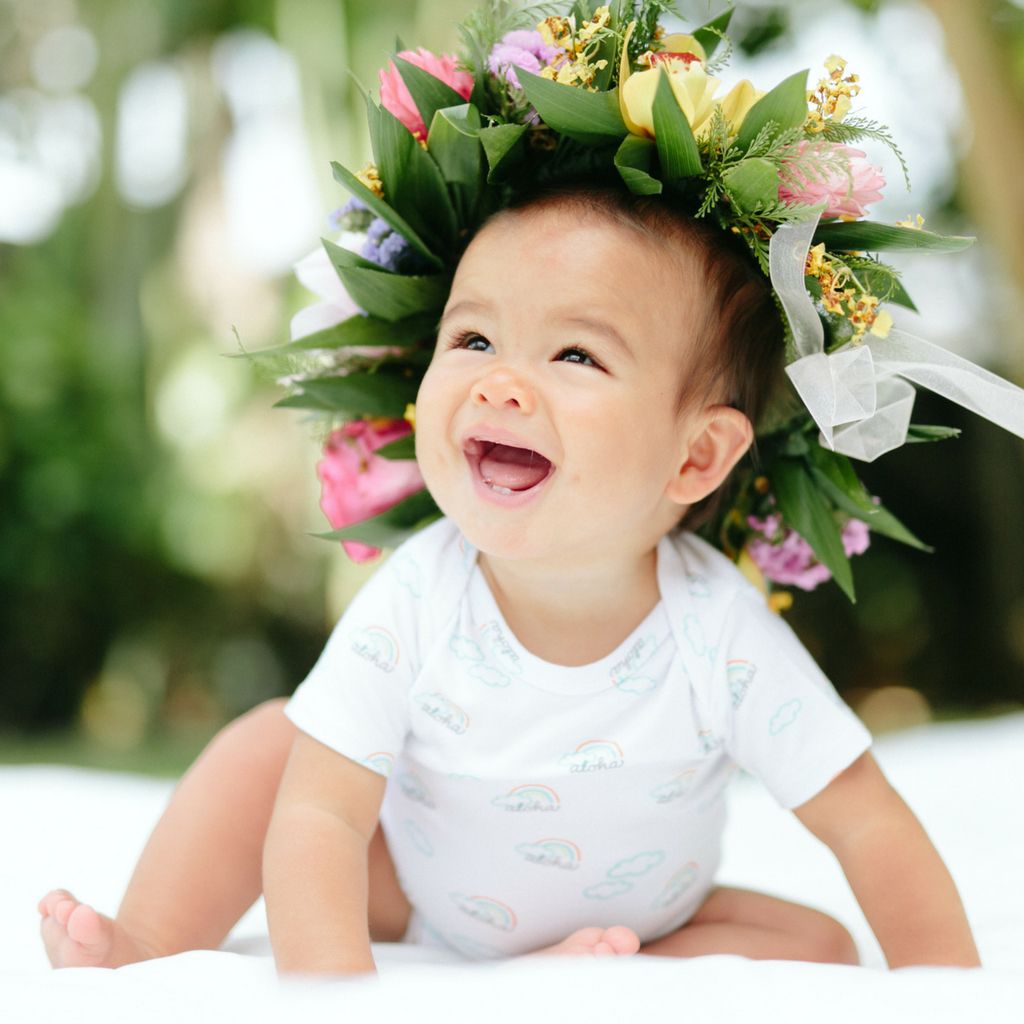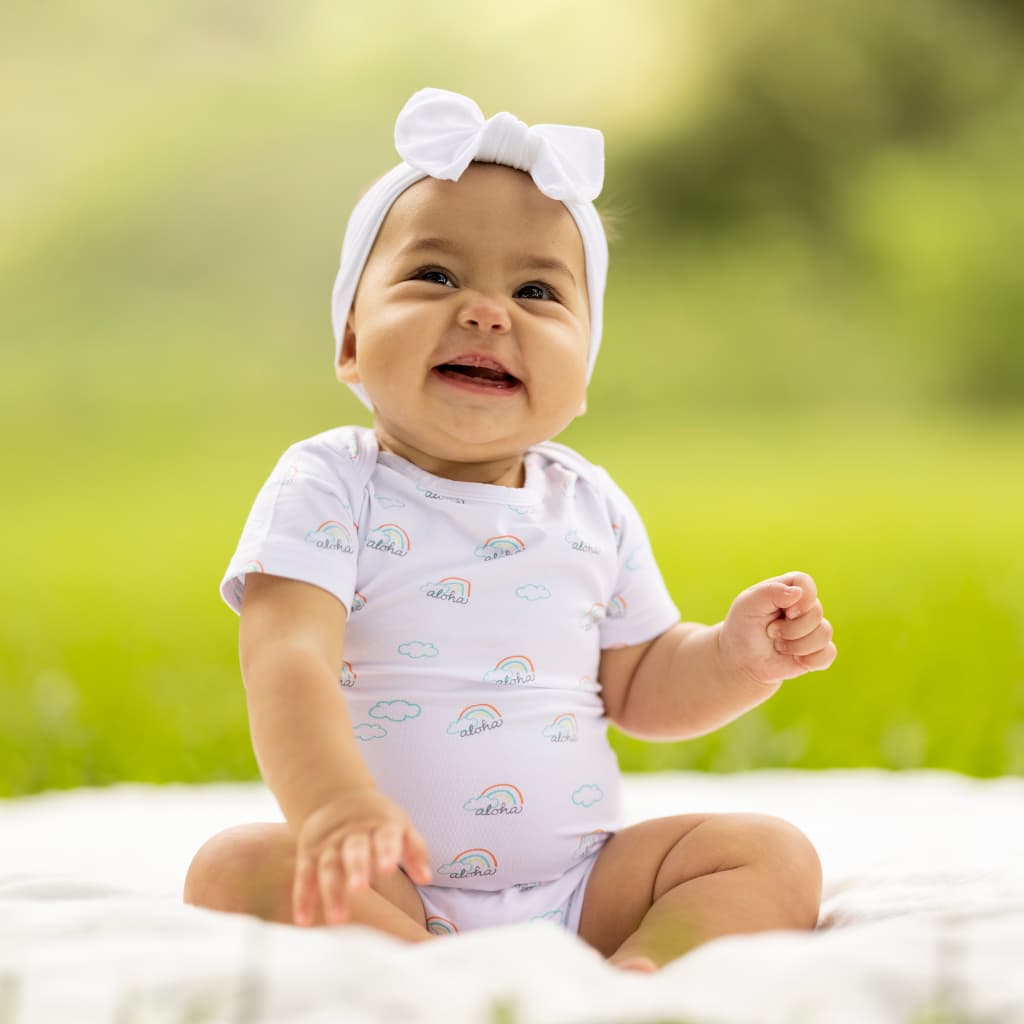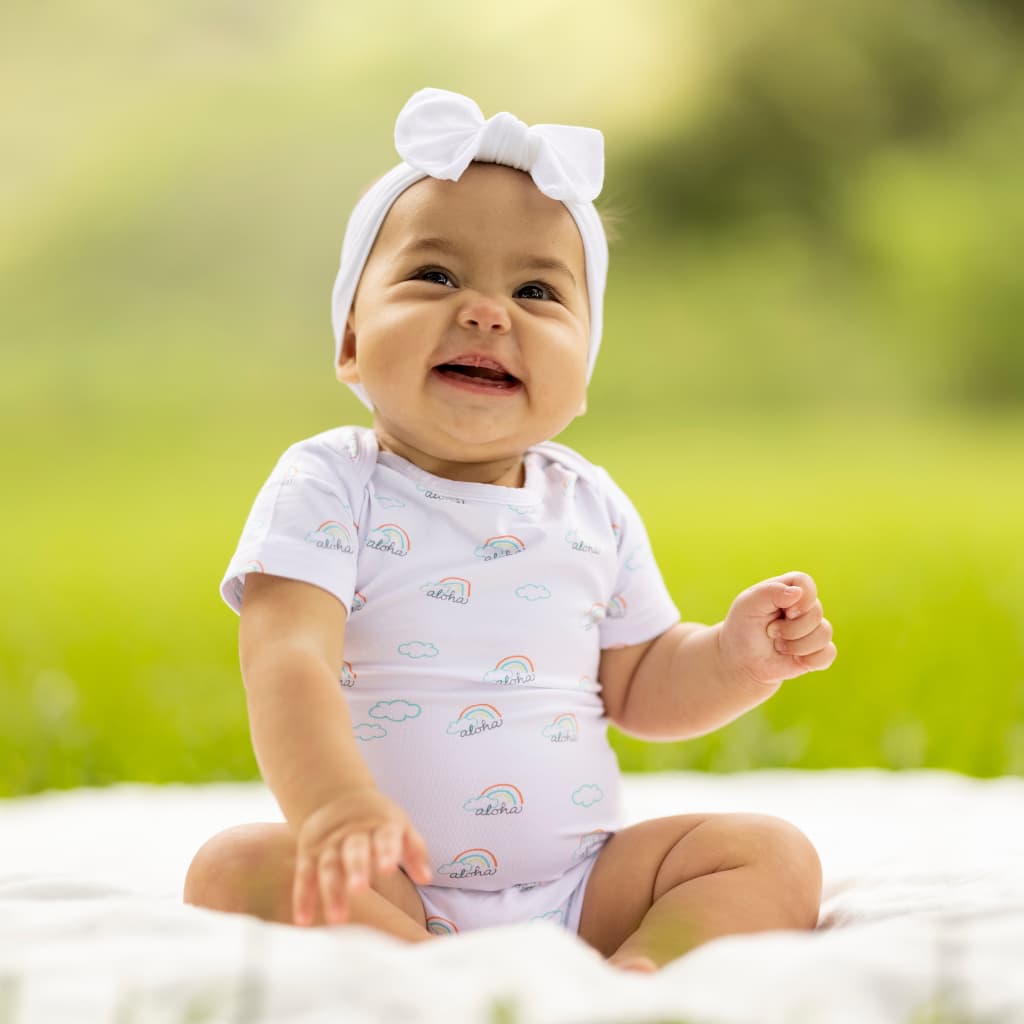 Rainbows, or ānuenue, are all over Hawai'i, but despite their prevalence,
They truly never get old. The beautiful island landscapes, culture, and 'ohana found under Hawai'i's rainbows are our own pot o' gold, or even better, our pot o' aloha.
Fabric: 90% Viscose from bamboo, 10% spandex
Care: In order to maintain the quality of our fabric and prevent pilling and/or snagging, separate from other materials such as towels and hardware, like zippers or velcro, during the wash and dry process. Machine wash cold (without bleach), tumble dry on low heat. We also recommend washing your item inside out to preserve the print.
Includes bottom snap closures.
* Model is wearing size 0-6M
The favorite blankie of 1000's of babies worldwide
A portion of profits donated to Hawaiʻi non-profits
Authentic and original island designs
"Buttery soft"
We were introduced to Coco Moon over 2 years ago when our oldest daughter was born, and we were gifted this amazing onesie! It is literally the softest onesie I've ever come across, the Aloha print is super cute, and it washes like a dream. I'm due with baby girl #2 in just over 2 weeks, and I can't wait to put her in this as well!
- Jamie M.
It's our kuleana, or responsibility, to take care of our environment and our community.
We're proud to donate a portion of all proceeds to Hawai'i based non-profits doing powerful work for our environment and our children. We are also committed to doing our part by packaging our items in fully biodegradable cassava starch bags wherever possible
You may also like
Other pieces you may love
#cocomoonhawaii
We love our Coco Moon babies to the mahina and back!
Tag us so that we can share in the joy of watching them grow.