Napuanani Wall Art Print
Regular price
Sale price
$16.00
Unit price
per
Regular price
Sale price
$16.00
Unit price
per
Sale
Sold out
Enjoy a gorgeous 12x12 Napunani Art Print that's perfect for hanging up in your little one's nursery or playroom.
Disclaimer: Art Prints are rolled up and packaged in a round mailing tube. Please read for details on handing and unrolling the art print.
1. Handling and Unrolling:

Please handle the rolled-up print with care to avoid any creases or damage.
When unrolling the print, do so gently and preferably on a clean and flat surface.
2. Flattening Process:
The print may have a curvature due to being rolled for shipping. This is normal and can be easily resolved by allowing the print to rest flat for a short period or by placing it under a weighted, flat object.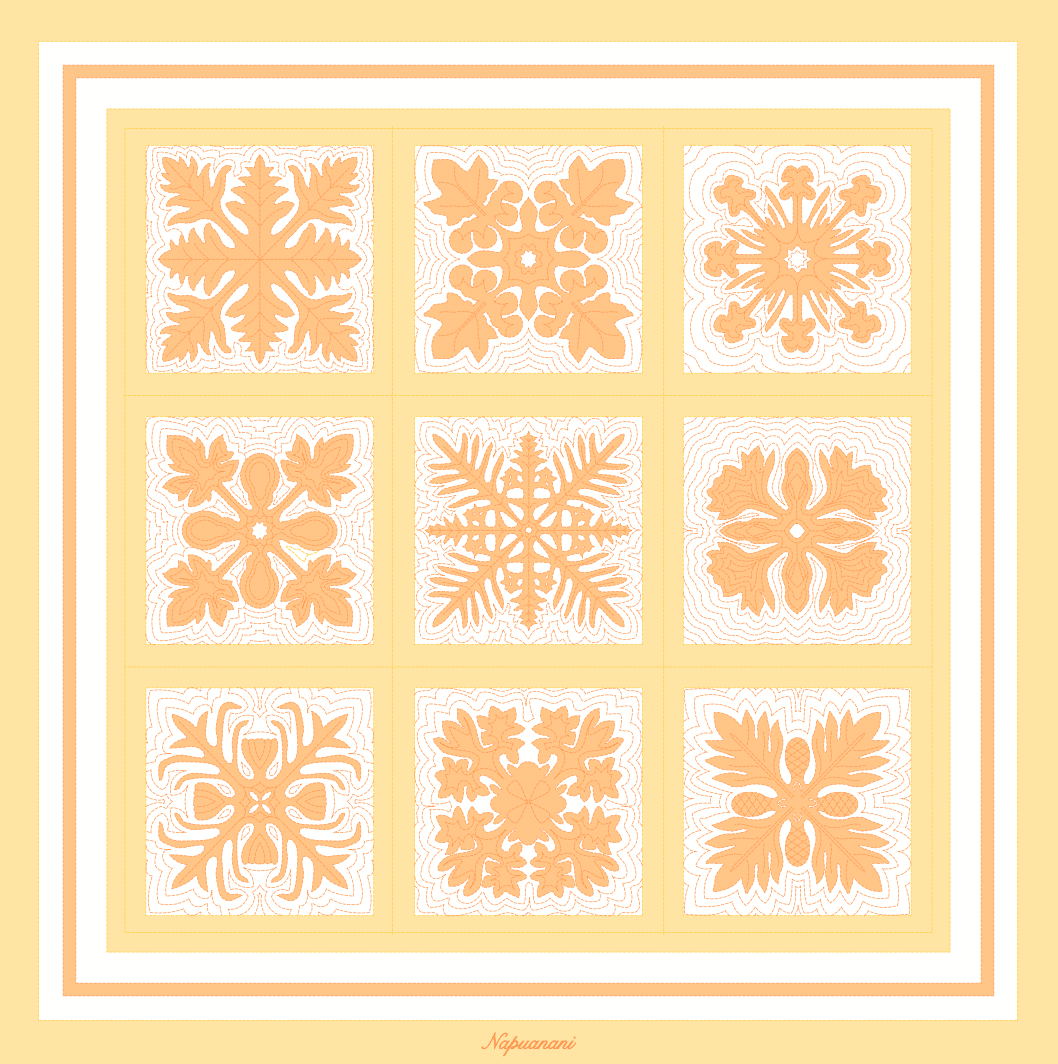 Napuanani means
"beautiful flowers" or "beautiful children". This print was designed by master Hawaiian quilter Patricia Lei Murray, and is inspired by one of her classic patchwork quilts. Patricia describes the print as one that "celebrates the beautiful flowers and lush greenery that bloom daily in Hawaii", but, "what we are actually celebrating…are the children!".
The favorite blankie of 1000's of babies worldwide
A portion of profits donated to Hawaiʻi non-profits
Authentic and original island designs
It's our kuleana, or responsibility, to take care of our environment and our community.
We're proud to donate a portion of all proceeds to Hawai'i based non-profits doing powerful work for our environment and our children. We are also committed to doing our part by packaging our items in fully biodegradable cassava starch bags wherever possible
You may also like
Other pieces you may love
#cocomoonhawaii
We love our Coco Moon babies to the mahina and back!
Tag us so that we can share in the joy of watching them grow.